Saratoga Falcons
Welcome to the Saratoga Girls Varsity Basketball Website. The Main purpose of this site is to keep people informed about the team's progress over the course of the season and maintain Saratoga Basketball's History. Our first Saratoga Girls Alumni game was played Wednesday November 26th at 5pm with the high schoolers winning the contest. The 'revenge game' failed to materialize for the alumni who again lost Friday November 27th, 2009. In 2010 the alumni girls finally got their first win 40-38, but fell in 2011 by one point. The high school girls won handily in 2012-2015. Come our to watch the contest on Friday November 25th, 2016 at 4:30.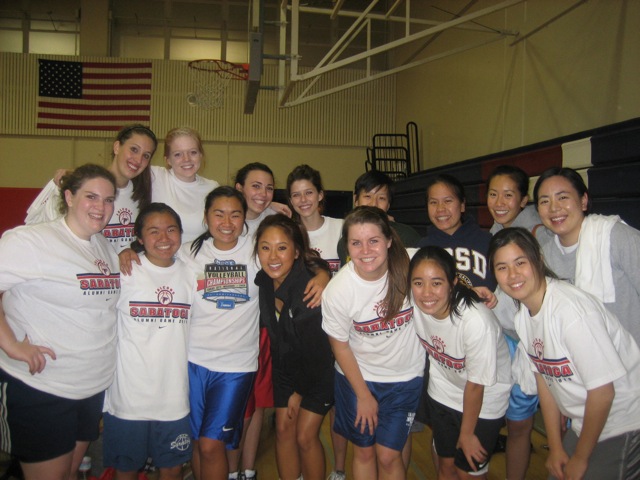 2010 Alumni Team Photo - First team to beat the Varsity Girls (40-38)
Nicole Gragnola (10) and Alex Sclavos (09) led the alumni by scoring in double digits and Ashley Cole (09) had a key late steal to seal the 2010-2011 Alumni Game for the alumni. Hannah Johnson's 14 points led the varsity who tied up the game late before falling in the closing seconds.