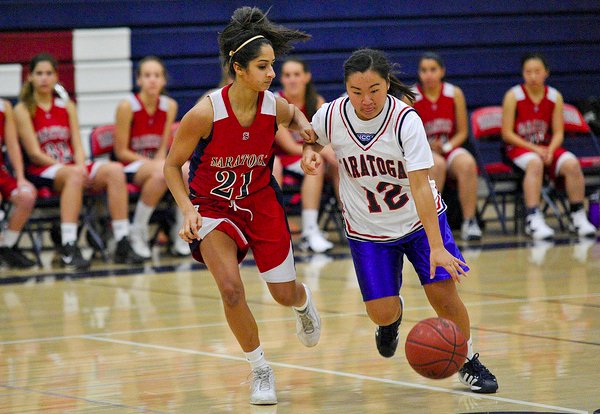 Welcome To the Saratoga High Basketball Website
Saratoga Basketball In Print.
(click underlined words to go to links)
Saratoga Girls Updates (in Chronological Order)
Saratoga girls represent with strong finish in All League balloting
Saratoga girls finish season undefeated and win first game in CCS.
Saratoga soars to a league championshipand into the CCS
Girls, go into last week undefeated and Win League Title
Talia makes a fun video to get the girls Pumped for Milpitas.
Saratoga Girls Defeat Los Altos to start league 5-0.
Saratoga Boys Updates
Boys have a great pre-season and look to a Great League Season.
CCS News
Both the boys and girls basketball teams have qualified for 2011 CCS.
Local Basketball
Saratoga High School is supporting Basketball on February 18th with Youth Basketball Day
The Saratoga Suns Youth Girls Sports Club has Tryouts on Sunday 1/30