Saratoga Basketball Camp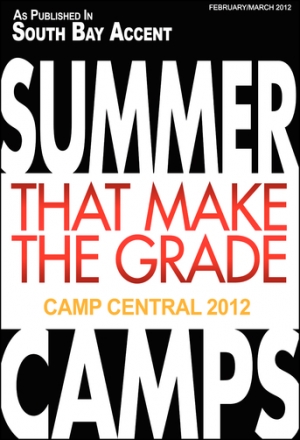 The Saratoga Basketball Camp which runs in late June and early July is an excellent opportunity for young boys and girls from 3rd grade through 8th grade (9th for girls) to improve their basketball skills and have a fun time while learning the game. All proceeds from the camp go to the Global Ischemia Foundation which was created to encourage research for brain injuries. The Global Ischemia Foundation is determined to find a way to help the tens of thousands of people effected by this brain injury condition. For information on the camp please print out the form below and follow mailing instructions or email us camp registration or download our flyer. Feel free to give our camp a review @ epinions or yelp
2017: 3rd to 8th Grade Session Dates
June 12-15: --> Session 1, 9-12 & Session 2, 1-4
June 19-June 22:--> Session 3, 9-12 & Session 4: 1-4
June 26-June 29: --> Session 5, 9-12 & Session 6, 1-4
July 10-13:--> Session 7, 9-12 & Session 8, 1-4: Click Here
2017: Kindergarten to 2nd Grade Mini Session Dates
June 12-June 15: --> Session A, 10-12
June 19-June 22:--> Session B, 10-12 : Click Here
2017: Advanced Camp: 7th and 8th Grade Players who want to play in high school
June 26-June 29: --> Session 9, 1-4
July 10-July 13:--> Session 10, 1-4
Coaching Expertise
The camp is run entirely by the the Saratoga High School Boys and Girls Basketball Coaches and players. The camp also has recognizable guest speakers and coaches. Previous Guest Coaches to the Saratoga Basketball Camp have included two time MVP guard Steve Nash, and Marlon Garnett, formerly with Boston Celtics, and Dick Davey, four time WCC Coach of the year from Santa Clara University who recently retired from his position as associate head coach at Stanford.
Mental and Physical Aspects
Saratoga camp will provide sessions on the mental and physical aspects of the game this year. Adam Weiskal, director of Health and Wellness Kneads, holds 7 national certifications in Health and fitness and works with transitioning athletes from high school to college, and college to professional sports. Adam will focus on improving the players physical aspects for the game. Graham Betchart of Play Present.com is a mental skills trainer who has been working with the NBA Players Association for the last five years. In 2014, he worked with several NBA draft picks including #1 pick Andrew Wiggins, #4 pick Aaron Gordon, #6 pick Marcus Smart, and #13 pick Zack Lavine. The training program covers 12 Plays that he has found are necessary for building a mindset of success.
Facilities
The Camp is located inside Saratoga High's gyms. Mini-Camps (k-3rd grade) will be on the campus sport court.
Instruction
The camp breaks down players by age and ability and works on fundamentals and skill development. Players will have individualized instruction.
Fun
The camp aims to develop the love of the game so that the players will want to continue on in the sport.
Contact Camp Coordinator Alvaro Orozco with any questions.
Return to